Prenatal Chiropractic Care in Greenwood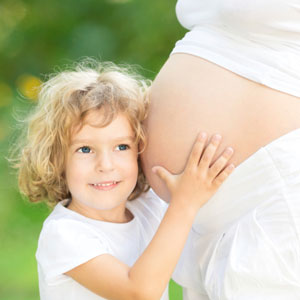 During pregnancy, your body is growing your new baby. It's vital to be in the best shape possible for your sake as well as your child's. If there is irritation in your nervous system that prevents you from operating at 100%, it will help your baby grow as healthy and be as happy as possible.
Many pregnant moms come to us to get help with their physical discomfort. The baby's position and the changes that happen in your body can mean back pain. Your hormonal changes can trigger headaches. Your pelvis may begin to hurt as your baby grows. No matter what your concern is, we want you to have the healthiest possible pregnancy.
Power, Passage and Passenger
We want to make sure your baby has the space to grow. We use the Webster Technique to care for expecting moms and use the phrase "power, passage and passenger" to describe it. Power means that we want Mom to deliver her baby quickly, safely and as pain-free as possible. With passage, we ensure your pelvis is in a good position for birth. When it comes to the passenger, we want to make sure your baby has enough room to turn into the proper position for delivery.
How often you'll see Dr. J depends on which stage of pregnancy you're in. During the first trimester, we'll see you every couple of weeks. Once you get to 20 weeks, we'll adjust you every week. After 32 weeks, we will determine the position of your pelvis and whether your baby is head down. If you're in a state of discomfort or your baby isn't head down, we can see you two or three times a week toward the end.
We'll start your first appointment with a. consultation and evaluation. At your follow up, you'll have a report of findings. Dr. J will detail your care plan and give you your first adjustment. Thanks to the relaxin hormone in your body that loosens ligaments, we don't need to use much force for the adjustment.
Our tables are built to accommodate pregnancy. We have two pillows that allow you to lie comfortably on your stomach, which expecting moms love.
We Accept Your Insurance
We're in-network providers with most insurances, including Medicare and Medicaid. Contact the office of Dr. Erin Jacobs DC today to schedule your visit for pregnancy care Greenwood!
CONTACT US »
---
Prenatal Chiropractor Greenwood MS | (662) 374-5252