Chiropractic Care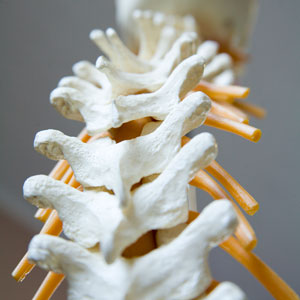 Throughout life, we experience traumas like being in a car accident, falling off a bike and more. Have you considered, though, that other forms of stress take a toll on your health? At the office of Dr. Erin Jacobs DC, we look at physical, chemical and emotional stressors. What you put into your body (chemical stress) and your emotional stress levels matter.
When these forms of trauma happen, a subluxation can result. This misalignment in your spine prevents your body from being able to adapt to stress. By removing interference with a chiropractic adjustment, your brain and body can communicate without any distortions.
What Brings Our Practice Members to Us
Most people seek out chiropractic pain due to stress and the resulting pain. When under chiropractic care, you'll find that you may better handle the stress you put your body through and the emotional stress that can take a toll on your mental health. The many conditions that we often see include
ADHD and behavioral issues
Back pain
Headaches
Neck pain
Numbness, tingling and burning sensations
Pregnancy-related difficulties
Sciatica
TMJ/jaw issues
The Techniques That Work for You
Dr. J is well-versed in several different chiropractic techniques. The hands-on methods she uses include Diversified, Thompson and Gonstead. She also has an Activator® instrument. Babies who require a light touch can benefit from Logan Basic. Expecting moms' needs are addressed through the Webster Technique.
Call Us Today
Are you ready to get started? Contact our team now to experience the benefits of chiropractic! We're in-network with most insurances, including Medicare and Medicaid.
CONTACT US »
---
Chiropractic Care Greenwood | (662) 374-5252